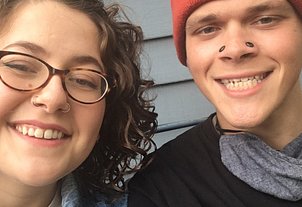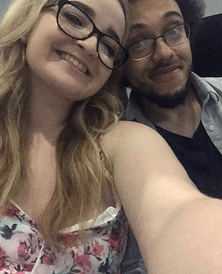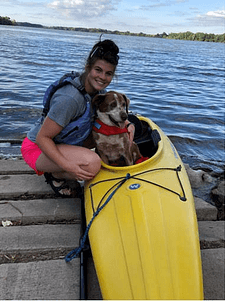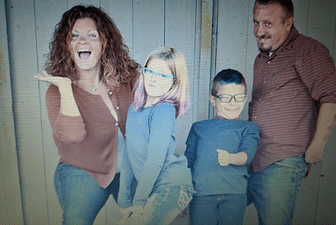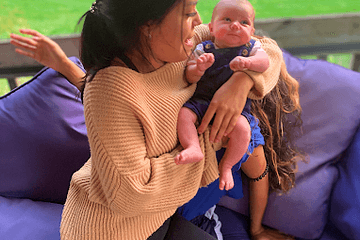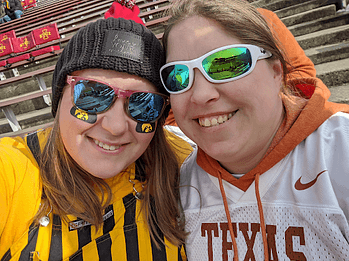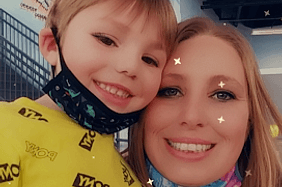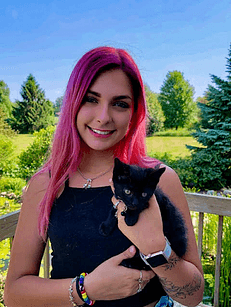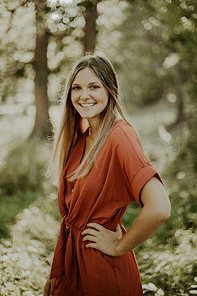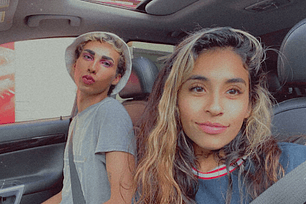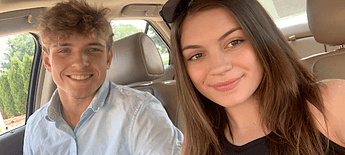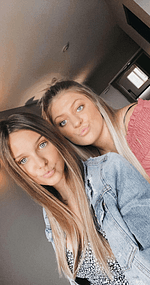 Blue Boxcar Room - 18months & Two year Olds
The toddler program focuses on our belief that children are wonderful, small people who have a limitless curiosity and a love for both new and old. They delight in fantasy and are intrigued by reality. Our program is geared to meet individual needs in a flexible, yet structured environment.
Our primary goal is the development of a positive self-image. We encourage independence through learning self-care skills (toileting, washing, dressing, etc.) as well as, verbalization, problem solving and social interaction.
Cognitive growth is stimulated by promoting awareness of colors, shapes, numbers and parts of the body. Stories, songs, music, dance, coloring, painting and outside play aid in the development of skills and increased attention span, ensures an enjoyable day!
Toddlers enjoy mastering gross motor skills with plenty of running, jumping and climbing included in their day. They are also ready to sit at a low table to develop their fine-motor skills more fully. Social development is emerging and friendships begin to grow as a result of increasing active play.
Toileting is an important step in becoming independent; toddlers are nearing this important step. We encourage, but do not pressure, children who are ready. Signs of readiness are: asking to be changed, mentioning soiled diapers and staying dry overnight. Pressure before a child is ready can cause delays and/or prolong the training process. A child is truly toilet trained when the child independently uses the toilet, wipes, pulls up pants and washes hands. Our staff is available and eager to discuss parent concerns and questions about toilet training

___________________________________________________________
Yellow Caboose Room: 6 weeks to 18 months
Infant care is for children 6 weeks to 24 months. Our program is based on tender, loving, individual care for each baby. We emphasize communication through touch and speech with each infant many times during the day. Teachers at the center talk to each infant at every opportunity, sing songs and repeat names of simple objects. All of these help the physical and emotional development of infants.
Introductions to cup, spoon, and bowl are made at the appropriate time, social interaction is introduced and supervised outdoor play is enjoyed at favorable moments.

_______________________________________________________________________
Hello! My name is Jordan, and I'm 21 years old. I've lived in Iowa my whole life (GO HAWKS) and grew up on my grandpa's farm.
My hobbies are crocheting, cooking new vegetarian meals, and spending time with friends and family. I also enjoy spending time with my cat Nala.
I've babysat kiddos since I was 12 years old and have remained on-call since! I'm very excited to join the Kids Depot family and love on some babies!
Hi! I'm Lydie, I am the lead teacher in the baby room. I have worked at Kid's Depot since 2013. I am from Des Moines, Iowa. I studied painting at the University of Iowa. Outside of work I enjoy painting,bike rides, gardening, cooking, hiking, and hanging out with my boyfriend (Tyler) and our cat (Sanji.)
I really enjoy working with infants and toddlers and watching them grow. Everyday I try to create a happy, safe, and fun learning environment for the kids in my room. I look forward to getting to know you and your family!
Engineer Room - 4 & 5 year olds
The preschool age children have a wide variety of choices. They are able to plan, make choices, discover problems, explore solutions and recall experiences. The teachers in the preschool age classes create daily lesson plans that relate to a theme of the week. Children work on new songs, games, concepts, art and drama every day. Children practice writing letters of the alphabet and their names, as well as, many other skills to prepare them for kindergarten.
RED BOXCAR ROOM - 3 YEAR OLDS
Our three year old classroom begins basic preschool activities and skills. While maintaining a consistent focus on potty training, our children are provided with weekly planned curriculums focusing on letters, numbers, colors, and more.
Fields trips, organized science experiments, games, and exploration are all incorporated into the curriculum.
Social skills are increased, practicing and maintaining manners, understanding feelings, and knowing how to communicate with friends and teachers.
This classroom makes sure to encourage a child's independence while helping lead a guided path of success. Each child is encouraged to make their own decisions and tap into their imaginative roots.

---------------------------------------------------------------------------------
Hello! My name is Hillary. I am 23 years old. I have worked at Depot for 3 years, mostly in the baby room. This year I decided to try a different classroom, the Engineer classroom, I am the Lead teacher and I am so excited to see what this year brings! I live around the Iowa City area and have a cat named Ohana . In my free time I like to play video games, hangout with my roommates and catch up on my beauty sleep.
Hello! My name is Kylie! I started here at Kids Depot in the engineer room in March. I graduated from Lone Tree High School in May of 2021. I am currently going to college at Muscatine Community College to become a medical assistant. Outside of work I enjoy spending time with my family and friends! I love watching all of the kids grow and learn new things!
Hello! My name is Lexi and I'm 17 years old. I'm going to be a senior this fall at Lone Tree Community School. Lone Tree is a very small town about 25 minutes from here. I started here at Kid's Depot in June of 2021 as a float. Outside of Depot I enjoy spending time with my family and friends + my dog, Archie :) playing volleyball, running track, and watching netflix! I have babysitted young kids since I was very young and I have enjoyed watching them grow. I truly love working with young kids and discovering their unique personalities. I'm looking forward to learning more about the kids here at Depot! :)
Hello! My name is Marisa! I am 17 years old and graduated high school early in December from Lone Tree! I previously worked in health care at a retirement home in Lone Tree, giving me the knowledge about caring for the old and the young, but I LOVE working with children. I am excited to work with the three's to help build my career working with young children! :)
Hi!! My name is Dakota and I am 20 years old. I work as a float at Kid's Depot and I love being able to have fun with all the kids in each classroom. I am the oldest of 4 siblings and over 30+ cousins, so I have tons of experience with kids of all ages. I am also a kid at heart, considering my favorite food is chicken nuggets. I love to run around with the kids and play around with them. Currently I am a student at the University of Iowa, majoring in Art & Graphic Design. Outside of school and work, I enjoy sleeping, painting, hiking, and playing with my cat, Loki. I absolutely love working with your children and I'm looking forward to getting know all of you!
Best, Dakota :)
Hey, I am Rachel and I have been at Kids Depot for four years! I spent my first three years in the Baby Room, then moved to lead teacher in the three year old room in Summer of 2020.
I have two boys of my own. Malachi who is 7, and Flynn who is 4 years old and in the Engineer room.
Outside of Depot, I enjoy spending time with my family. We love kayaking, hiking, swimming and spending as much time outdoors as possible.
Thank you for giving me the opportunity to help your kiddos grow and learn. Working with the three's has been such an adventure already and I can't wait to see what else this year brings.
Hello, Carrie here! Kids' Depot has been my home away from home for 13 years now! I am the on site supervisor, as well as an assistant teacher in the Blue Boxcar room(2's)!
I live in Coralville with my wonderful wife Tiffany and our two dogs, Clarabelle and Willow. We enjoy the great outdoors, including camping, kayaking, frisbee golf, and just laying in the sun! We also enjoy playing board games and watching movies.
I love coffee(any kind), cooler weather, bon fires, hoodies and spending time with family! I am totally an Autumn kind of person! The leaves changing colors is most definitely my favorite part of Autumn.
I do photography as a side passion. It is something I have enjoyed doing for many many years now and don't see myself growing bored of it soon.
Hi, my name is Janet! I've worked at Kids Depot as a float for two years, but I am now permanently in the two year old room!. I love being able to work in every classroom and different age groups. I have an older sister Hillary who works as a Lead Teacher in the Engineer Room. I also have 2 younger siblings who I love very much. I have a cat named Atticus. I live in Iowa city and attend Kirkwood community college for Social Work. Things I enjoy in my free time are spending time with my family and friends. I enjoy hiking and playing soccer and anything outdoor in the sun!
Hello! My name is Melissa, and I am the Assistant Director and Lead Teacher in the two year old room. I have been with Kids Depot for 25 years.
I am married and have 2 children. My oldest is Larissa, and she is 11 years old. My son Cj is 8. My husband Nate and I live in the small town of Riverside.
I also work part time at the University Hospital as a Supervisor in the Kitchen...I am not one to sit around a lot. When we are not busy watching softball and baseball, we love to be outside and love love love the water!!!
One important thing I live by is to love everyone and BE KIND!!!!
Hi, my name is Alexandra. I am from Albert Lea, Minnesota, but am currently a junior at the University of Iowa
I plan to complete my degree in Health and Human Physiology next fall and hopefully get into the nursing program next spring.
In my free time I enjoy hiking, kayaking and watching movies!
I mostly work in the Infant Room, but also help in the Two's & Three's!